Return to Case Studies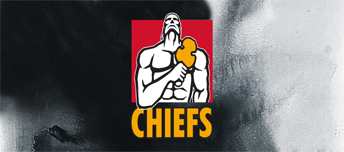 Gallagher Chiefs Case Study
The Chiefs are a professional rugby union team based in Hamilton, New Zealand whose primary home ground is Waikato Stadium. It plays in the Super Rugby competition and is one of New Zealand's five competing sides. The Chiefs staffing team ranges from 30 to 60 members, including analysts, coaching staff, personal trainers, nutritionists, and players.
The Challenges
In the club, the players were frequently broken down into different groups with different analysts according to their position. They would go through their previous game footage to review their performance and seek improvement, and the analysts would access this footage on a number of Macs, hence the need for simultaneous streaming of these data. Due to the large size, it had taken them close to over an hour to download the footage from their old server to each Mac. The Chiefs required a solution that would give them expansion capability, especially considering the high storage demand coming from HD footage, and also high-performance throughput for several people to access the data at the same time. "Basically, I just want a versatile solution that will give me the performance needed and future expansion capability without blowing the budget", says Regan Hall, Chief Analyst.
The Solution
Finding it hard to find a solution that met their requirement and fitted into the budget, Hall came into contact with VST, a local distributor on storage products, and discussed the problems they were facing. They were offered different options with different budgets. In the end, they went with a 5-bay Synology DS1515+ NAS server which met the storage, performance and budget requirement. This unit offers an initial 5 bay, and additionally the capability of future expansion to up to 15 bays via expansion chassis, so they can pay as their data grow. This solution also offers them four 1GbE LAN ports that support Link aggregation, bringing the performance to up to 450MB/s in reading and 392MB/s in writing. Most important of all, this solution will not break the bank.
Since the deployment of DS1515+, The Chiefs has seen a massive boost in speed even when connected by multiple devices simultaneously, saving them a significant amount of the time waiting for downloads to finish. For example, when copying a 15GB file across 6 Macs, it would take the previous system over an hour, whereas with the new Synology system, taking advantage of link aggregation, it only takes 8 minutes.
"Performance increase is easily observed, perhaps 200%, and this was over 1GbE. If done with the link aggregation, it's even faster. We are keen to explore Synology's offering in the 10Gbe range in the near future," said Hall.