Return to Case Studies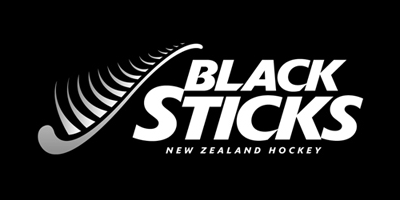 New Zealand Blacksticks Case Study
The New Zealand National Field Hockey Teams, also known as the Black Sticks, are elite field hockey teams representing New Zealand in international men's and women's hockey games. Fostered by Hockey New Zealand, both Black Sticks Men and Women have competed in numerous Olympic Games, with the most recent being held in RIO De Janeiro, Brazil. As of October 2016, the Black Sticks Men and Women teams are ranked 8th and 4th, respectively, on the International Hockey Federations (FIH) world rankings.
The Challenges
Originally, Hockey New Zealand used large capacity RAID Firewire hard drives and Apple Mac mini servers as their previous storage solution, which resulted in a complicated data sharing experience. After the black sticks have their spots confirmed at Rio Olympics 2016, Hockey New Zealand started to search for a better solution. The teams needed a more robust yet simpler solution such that all analysts, coaches, and players could easily store and share a large quantity of high definition video data at the Olympics while backing up these valuable files centrally in the Hockey New Zealand Head Office in Auckland, New Zealand.
The Solution
Recommended by Imagetext, on of New Zealand's most reputable service providers, and VST NZ Ltd, a local storage distributor, the Black Sticks adopted the Synology DiskStation DS1515+ and DS216+ models, with the former serving as the main server at the Hockey New Zealand Head Office, while the latter as the remote server for the teams while competing at the Olympics in Brazil.
The Result
The Black Sticks and Hockey New Zealand can now eliminate their older system and adopt Synology as the best solution for their needs.
Robust storage for high definition video files
After replacing hard drives and Apple Mac mini servers with a Synology DS1515+ NAS server, high definition raw footage of matches and training sessions can now be stored on a single, scalable device. Additionally, with the Synology DS216+ NAS server, the Black Stick teams could easily store and access large video data while on tour.
Easy to use interface
the intuitive interface of DiskStation Manager (DSM), the operating system for Synology NAS servers, is easily accessible for the Black Sticks, including their analysts, coaches, and even players. Data files are accessible without extensive IT knowledge, enabling quick configuration and efficient access to crucial video data by the teams to develop hockey strategies, especially during important sports events such as the 2016 Olympics in Brazil.
Cloud Station ShareSync
With the deployment of two NAS servers and Cloud Station Share Sync, all new footage stored on Black Sticks' remote server (DS216+) during the Olympics in Brazil were able to sync back in real-time to the main server (DS1515+) at the Hockey New Zealand Head Office. The Black Sticks teams no longer have to worry about tedious data transfer and sharing while on tour