Return to Case Studies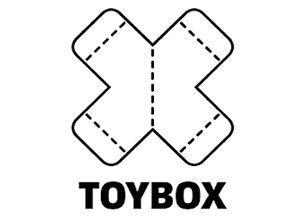 Toybox: Real Time Editing Case Study

Toybox is a New Zealand based design, animation, and visual effects studio that works to seamlessly blend these disciplines together. They strive to create attention-grabbing motion graphics, quirky, compelling character animation, and complex photo-real visual effects. They do a little of everything and they do it flawlessly. This passion has led to Toybox working with leading companies, agencies, producers, and directors to tell stories on any budget. It's no surprise their work has been associated with the hit TV series Filthy Rich and some fo New Zealand's most iconic TV ads, such as the Air New Zealand ' The hobbit' videos and a range of innovative commercials for V-energy drink, Arnott's Shapes, TAB roller- coaster and many more.
The Challenges
With the company handling an increasing amount of data-intensive applications, such as 3D visual effects projects and 4K editing, Toybox needed an upgrade to their hardware. The challenge for Toybox was to find a product that would offer a solution to their local, on-site editing, and storage needs. Toybox was in need of a product that would be able to store large amounts of data locally and transfer 4K video files while giving them the ability to simultaneously edit these videos and provide real-time playback and final grading. They needed a solution that would provide these features, but at a cost-effective price that was within their tight budget. That's where DVT, a professional reseller in the post-production field, came into the picture with a solution as they provided advice on products and collaborated with VST NZ Ltd
The Solution
With media content's inevitable shift towards 4K, the importance of 4K-ready solutions is critical. The need for storage systems that are equipped to handle the creation, production, and distribution at higher bandwidths has created urgency for creative professionals to procure high-performance solutions. The recommended solution for Toybox was the Pegasus2 R8 with 24TB of storage along with the SANLink2 10GBase-T from Promise technology.
Promise is a leading developer of high-performance storage solutions for the rich media market. Pegasus2 is a direct-attached hardware RAID 5/6 storage solution that connects to a video editing workstation using Thunderbolt 2. Running bi-directionally at 20Gbps, Thunderbolt 2 is a breakthrough technology for video creators and multimedia professionals and provides exceptional performance for 4K real-time playback and final grading.
Pegasus2 & SANLink2 – the Clear Solution
Toybox's Pegasus2 R8 is hooked up to a 12-core Mac Pro via Thunderbolt 2. SANLink2 10GBase-T is connecting this Mac Pro to the 10GbE network. Again, it is connected by Thunderbolt 2. The system was built to run DaVinci Resolve Studio, primarily for color grading. Resolve is used to pull the media for the color grade from a NAS to the Promise very quickly via 10 GbE. Once on the Promise R8, it can be used in real-time without interruption as they are still connected via 10 GbE to very fast central storage so any changes are made very quickly
"Promise provided Toybox with a clear solution to the problem we were having," said Bruce Carter, CEO, Toybox. "We needed a system that could transfer 4K files quickly and handle high bandwidth environments and the Promise Pegasus2 and SANLink2 delivered."